Precise Performance.
Harnessing the same award-winning technology found in the GCQuad, the ceiling-mounted GCHawk also features dynamic tracking and true-to-life data analysis – which means you get unmatched accuracy and ball flight results with each and every shot – regardless of the game or sport you're playing.
Real-Time Feedback.
For the first time ever, get game-changing insight into each and every shot. The GCHawk captures critical multi-sport shot data including ball launch angle, spin and spin tilt axis– allowing players of every skill level to build a record of performance and save it to their FSX Live account.
Skill Drill.
For the first time ever, players can experience realistic soccer gameplay, including penalty kicks, corner kicks, passing, and free kicks in a true-to-life simulator environment. With critical performance data like ball speed, launch angle, side spin, and more. Skill Drill lets players hone their game off the field so they can dominate on it.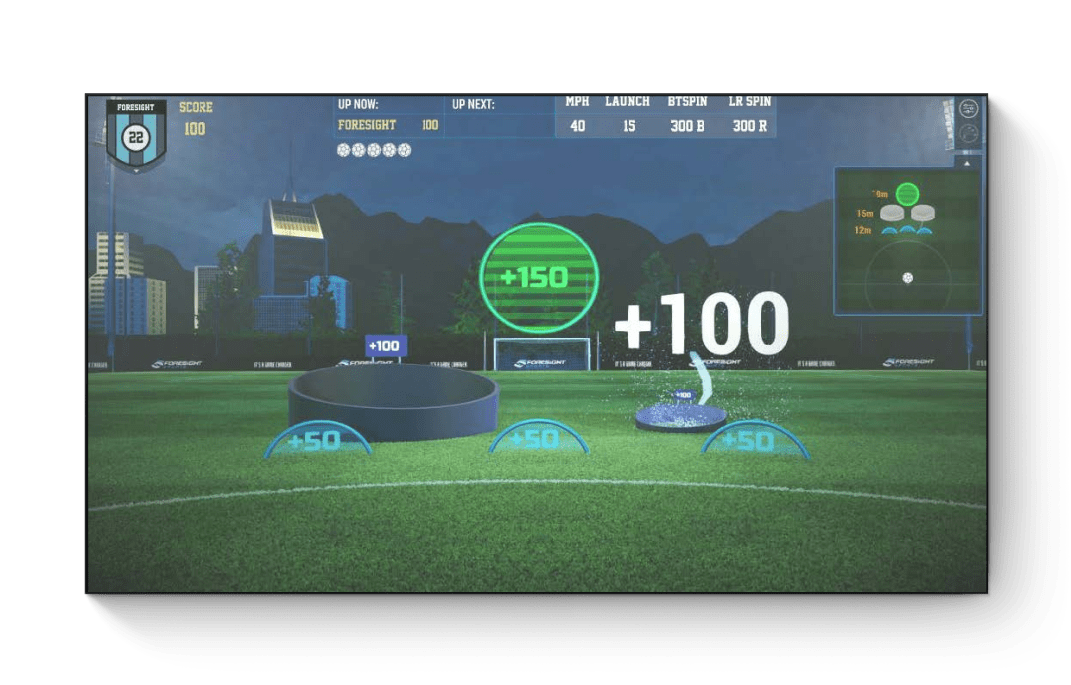 You'll Get A Kick Out Of This One.
Thanks to its advanced object-tracking capabilities, the GCHawk not only delivers true-to-life golf simulation, it also opens the door to a range of multi-sport game experiences.
Get in Touch with Us
We have experts ready to help you find your perfect launch monitor, golf simulator or train you at our studio in Parkview. Fill out the form below to enquire.