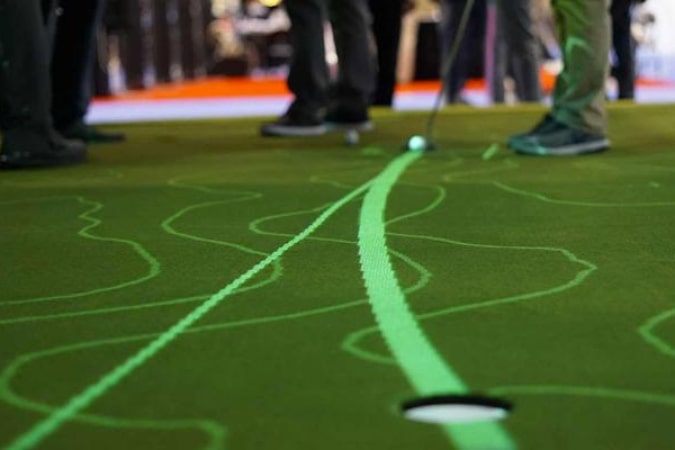 Meet PuttView
PuttView transforms any putting green into an interactive learning environment. It lets players and coaches create any putting scenario indoors and outdoors to see real results out on the course. It instantly calculates any putt, projects it directly onto the green and tracks your performance in real-time to provide actionable feedback.
Upgrade Your Game
PuttView is your visual toolbox for putting practice! The Augmented Reality System provides visual feedback on all important parameters of a putt (read, line, speed). In order to calculate a putt and display it, we scan your green and save a 3D model in our software upon installing the system at your facility. The user controls the system through an interactive tablet app, selects the putt he wants to play and chooses from a large variety of visuals to support his practice. Our customers are Beginners, Tour Players, Academies and Universities.
Get in Touch with Us
We have experts ready to help you find your perfect launch monitor, golf simulator or train you at our studio in Parkview. Fill out the form below to enquire.